MBLab has a new Ph.D. member
Nina Purg has successfully defended her doctoral thesis Representations of position in spatial working memory on Wednesday July 13, 2022.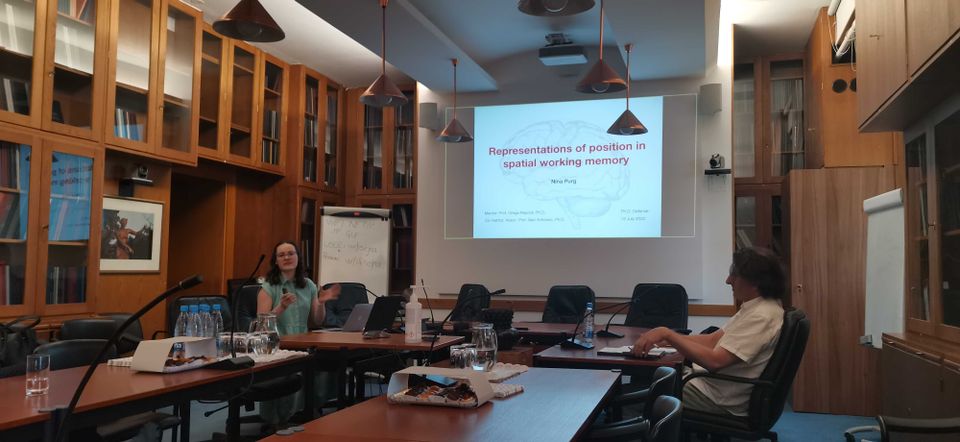 The dissertation is the result of interest in addressing the questions of what representations are used to store spatial information in working memory, what strategies are used in encoding and maintaining spatial information, how they differ across individuals and how they are shaped by situation-specific demands.
An important part of the research stems from successfull collaboration with our colleagues at Yale University. The dissertation includes an analysis of six studies on spatial working memory conducted at University of Ljubljana and Yale University with 150 participant, jointly.
Part of the dissertation was published in a paper Neural Evidence for Different Types of Position Coding Strategies in Spatial Working Memory in Frontiers in Human Neuroscience. Further papers are in preparation.